Derived from experience to deliver excellence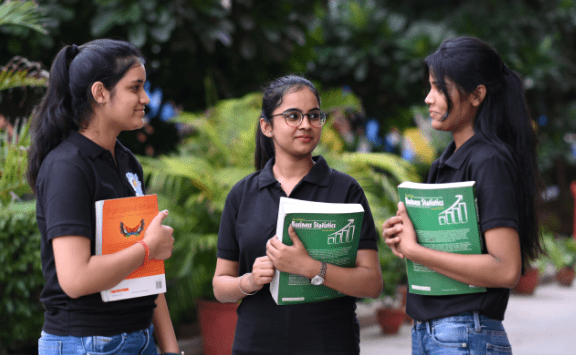 EMPOWERING TALENT WITH EXCELLENCE AND LEADERSHIP
JSB's multiple participative pedagogy brings together tools, techniques and teachings that redefine every young mind's understanding of management. In a highly conducive and invigorating environment, our pedagogical approach takes the lead to engage students deeply in academics, industry and experiential learning.
Problem-Solving and Analytical Mindset
As responsible and visionary business personnel, students are trained to leverage industry trends with their distinct blend of problem-solving, analytical thinking and hands-on experience. This involves: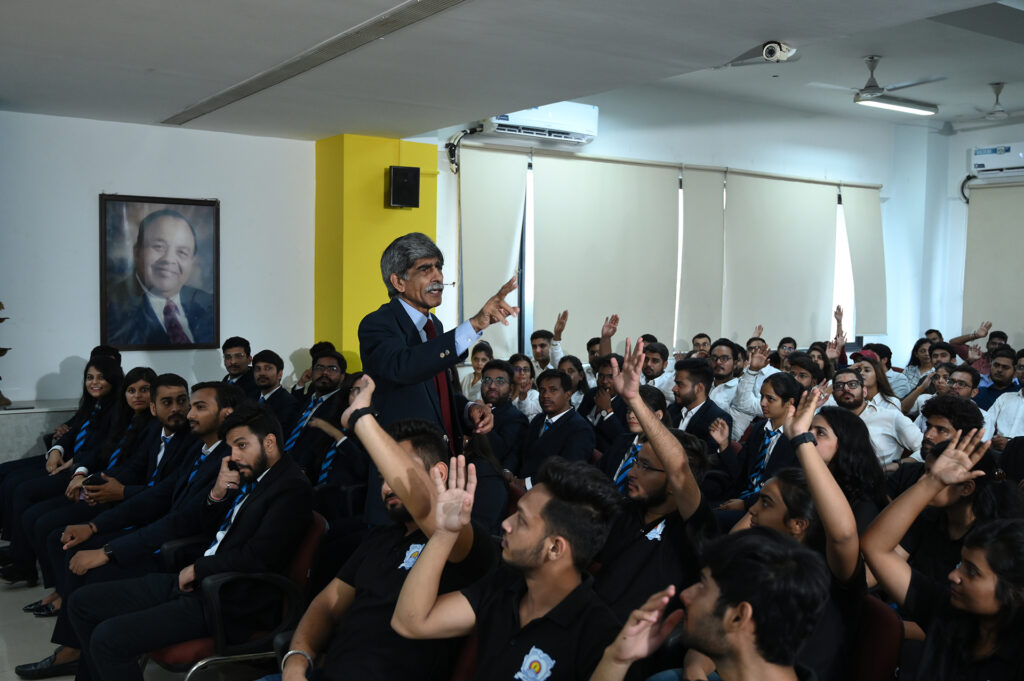 Global & Entrepreneurial Mindset
AIMA BizzLab for Simulation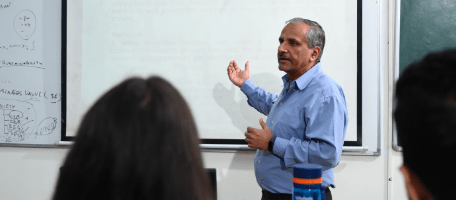 At JSB, students are taught by noted professors from across the globe as well as renowned industry leaders who share their insights of the business world during interactive sessions. They are matchless in their own ways as:
a. Practicing Faculty
b. Research Oriented Faculty
c. Rich Industry and Academic background
JSB firmly believes that a solid on-ground experience helps students to get familiar with real-time challenges and develop insights of the global market. This ensures their industry readiness at an early age. The modules that assist in this are: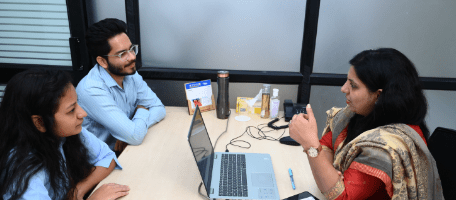 Summer Internship Projects


Individual Development Plan (IDP)
General Awareness Corporate Affairs (GACA)
Ability Enhancement Module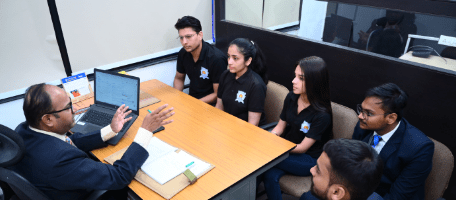 New Age Industry Skill-set
With a laser sharp focus on chiseling business leaders of tomorrow, JSB instills skills that define Industry 4.0. Students are empowered in data-based decision making alongside being nimble with additional abilities with industry certifications. They are prepared for a digital transformation of the industry by honing their skills with the following –

New-Gen Skill Oriented Curriculum
Data Visualization
Data Analytics
Digital Marketing
Critical Thinking

Domain Specific Certifications –
Sales & Negotiation (Marketing Area)
Investment Analysis and Portfolio Management- (Finance Area)
SAP HR/Talent Acquisition from AIHR (HR Area)
Supply Chain Analytics (OP Area)
Artificial Intelligence with Python (BA Area)
Export Import Management/Logistics (IB Area)

Industry Certifications –
Advanced MS-Office Certification by Microsoft
Digital and Social Media Marketing Certification by MSME
Green Belt Six Sigma Certification by MSME
Financial Markets Product and Planning
Sales Negotiation Certification by MSME

Empower yourself and the community with your nimbleness in data-based decision making.
A complete manager is the one whose mind and body are in absolute sync with each other. Instilling the significance of values in the modern trade, JSB aims to present to the world, leaders who are ethical, responsible, honest and above all – humane. It is achieved with JSB's: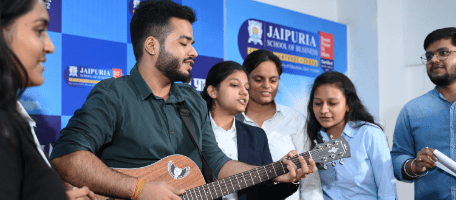 Indian Management Philosophy

Focus on Mind Body & Soul

Corporate Social Responsibility